The Sanctuary
This is the House of God, an awesome place. Here the Holy Eucharist is offered weekly, new Christians are incorporated into the Body of Christ, and once a year on St. Francis' Day, the animals come for their blessing.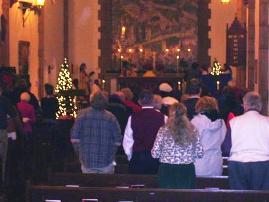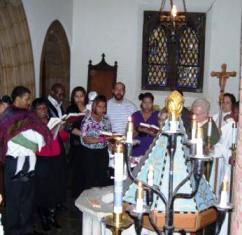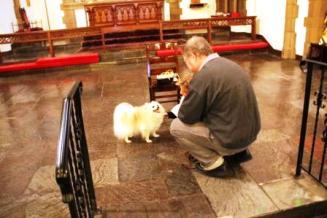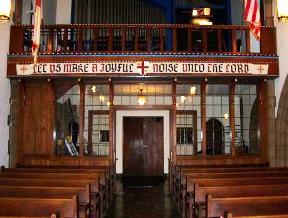 The Parish Hall
Originally built in 1910 and moved to its present site in 1918, it functioned as the church until 1930 when the sanctuary was built. It is the scene of fellowship, tag sales, meetings, and fun.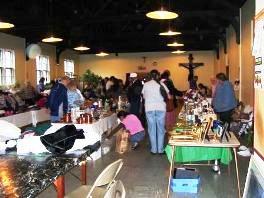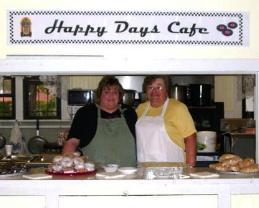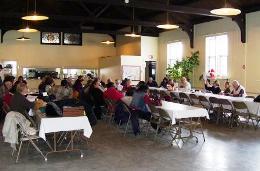 The Garden Chapel
Tucked into the corner of the church and the parish house, the Garden Chapel is a quiet, pastoral spot in the city scene. It is used for worship, prayer and fellowship.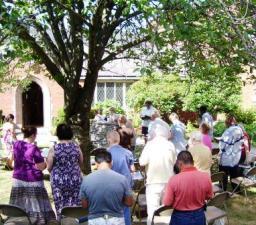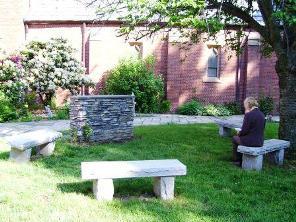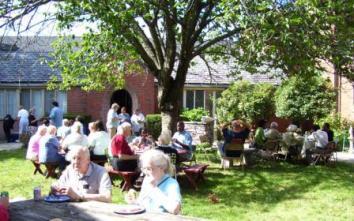 The Stations of the Cross
Calvary St. George's solemnly re-hung the newly refurbished Stations of the Cross during the Maundy Thursday celebration of 2011.
The unique and beautiful Stations of the Cross at Calvary St. George's are positioned along both side walls. They were created in the late 1940s by the black Episcopalian artist Allan Rohan Crite (1910-2007). They are block prints, hand colored and gold leafed, and have been newly re-matted and framed. Each Station is a "vertical diptych" with the upper image showing Christ's face in a moment of his ordeal and the lower image depicting only his feet. Another set is owned by the Museum of Fine Arts in Boston (not on display), and another by St. Lawrence Church in Libertyville, Illinois.