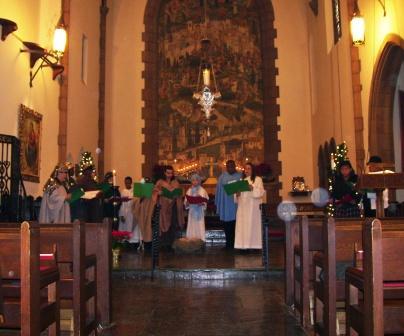 Calvary St. George's Church is an Episcopal church located in the West End of Bridgeport, Connecticut, close to the Fairfield town line and the Black Rock neighborhood.
We are a small, diverse congregation drawn from the neighborhood and the suburbs. In addition to worshipping together on Sundays, we sponsor or host a number of ministries that benefit the surrounding community.
Because we stem from the union of two churches whose roots go back over 100 years in Bridgeport, we remain committed to this city, and to witness to the Episcopalian way of following the command for all Christians, to love God and love our neighbor-
to the transforming power of worship

that draws upon the deepest roots of Christian tradition

to a positive, affirming spirituality

to loving service to our neighbors, both those who are like us and those who are not
Come and join us on this journey.